Nunito
1.1em

Past Issues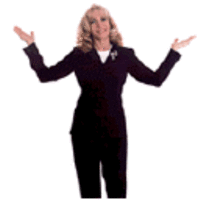 Let me do the writing for you!
Volume I

Issue 1 Life Purpose
Issue 2 Financial Anxiety
Issue 3 Relationship Coaching
Issue 4 The Fallacy of Willpower
Issue 5 Optimism
Issue 6 The 7 Self Sabotages of Success
Issue 7 Creating More Time
Issue 8 Staying On the Path
Issue 9 Good Decisions
Issue 10 Unlocking Your Higher Purpose
Volume II
Issue 1 Leadership and Motivation
Issue 2 How to Choose Good People For You
Issue 3 Setting Goals
Issue 4 Fly in "V" Formation
Issue 5 The Power of Commitment
Issue 6 Imaginary Board of Directors
Issue 7 How Your Biggest Failure Can Lead to Your Success
Issue 8 Unleash Your Positive Energy!
Issue 9 10 Ways to Eliminate Worry and Anxiety
Issue 10 What is a Coach?
Volume III
Issue 1 How to Set & Pursue Healthy Goals
Issue 2 8 Things You Can Stop Stressing About
Issue 3 How to Keep Your New Year's Resolutions
Issue 4 Living With Uncertainty
Issue 5 Successful Leaders Do These 15 Things
Issue 6 7 Characteristics of the Super Successful
Issue 7 The Biggest Relationship Mistake People Make
Issue 8 How the Great Ones Got Great
Issue 9 Life Purpose Coaching
Issue 10 7 Ways to Get Out of Deficit Mentality
Volume IV
Issue 1 The 10 Biggest Mistakes People Make in Relationships
Issue 2 How to Develop Motivation and Drive
Issue 3 The 5 Biggest Regrets
Issue 4 Developing an Optimistic Mindset
Issue 5 Financial Anxiety
Issue 6 The Simple 5-Step Decision Making Process
Issue 7 The 3 Things Holding You Back
Issue 8 Become Your Own Best Friend
Issue 9 Other People's Problems
Issue 10 Procrastination vs. Decision                     
Volume V
Issue 1 How to "Just Say No"
Issue 2 What is Success, Really?
Issue 3 Life is a Rush Into the Unknown
Issue 4 Goal Setting
Issue 5 Get Out of Your Own Way!
Issue 6 Why "Just Do It" is So Hard
Issue 7 Guilt and Shame
Issue 8 But I Don't Have the Time