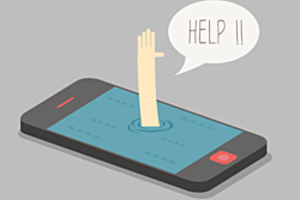 LYN's PRACTICE BUILDING CONSULTATIONS
Join GPCCA
GROW Professional Coach & Counselor Association
Dear Colleagues,
        I'd like to offer you my service as a Practice Building Coach. I usually do this by telephone, with e-mails interspersed. Sessions are normally one half hour, and e-mails and are normally one quarter hour to read, and one quarter hour to respond. 
        First, let me tell you my philosophy. I've taken lots of marketing courses and learned a lot from the gurus. However, most of what they teach does not apply to the the coaching, counseling and healthcare professions. This is because we have a unique clientele, with a unique service. I have found through trial and error that potential clients/patients do not respond well to traditional types of marketing. Therapists and medical providers as well, often have an aversion to traditional marketing techniques.
        I've been where you are.  Sitting in my office staring at 4 walls after another no-show client.  Feeling burnt out, trapped, discouraged, worried and broke.  Wracking my brain, "How can I get more clients?  How can I make my phone ring??"   This thought kept coming up for me, "How did this happen?  After so many years of education, studying, training, licensing exams, hard work, money, time and effort....to now be sitting here feeling shameful and broke??"  I couldn't get these thoughts out of my head.  
         Then I went to work.  Lots of trial and error.  Lots of frustration.  But eventually, I found what WORKED.  Soon my phone was ringing with higher functioning, higher paying clients who were happy to pay my $240/hour fee!  And they showed up for their sessions, and stayed with me until they achieved their goals!  I was exhilarated!  
          I want to save you all this agony.  I give you the BEST, MOST DIGNIFIED and MOST COST-EFFECTIVE strategies, tailored to your specific specialties.  I save you lots of money and aggravation -- much more than my fee -- by telling you what WORKS and what DOESN'T WORK. 
        Many of my ideas virtually cost you NO time and NO money. It is amazing how many coaches, counselors and healthcare providers have told me these ideas work so quickly for them!
        On our first phone call, I want you answer these 5 questions:
1.  What is the main problem in your practice (what causes you the most worry and frustration?)
2.  What have you tried before to fix the problem?
3.  What is your BEST GUESS at what would now fix the problem?
4.  What limits/stops you from moving forward in building your practice?
5.  Where do you want to be in 6 months?
        Then, we'll work on setting up a step-by-step plan for you.  I want you to promote yourself and your services.  Why do I care?  Because I want you to help a lot more people and earn a lot more money!  You're a good provider. It's okay to want to help people and make money too! There needs to be a "fair exchange" with your professional services and your fees.  Let me empower you to move to the next level of success in your practice. I look forward to working with you!

Sincerely,

Lyn Kelley
More info and fees for GPCCA Membership click HERE
Call me 858-837-1412 or email me: growpublications@yahoo.com