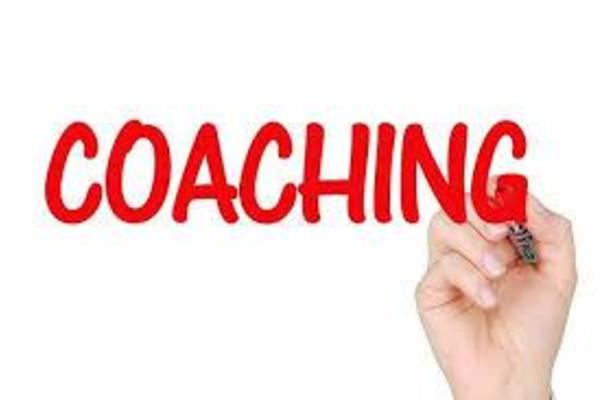 10 Tips for Creating a Compelling Website
Dr. Lyn's Practice Building Newsletter for Therapists & Coaches
By Lyn Kelley, Ph.D., MFT, CPC
          Most coaches and therapists already have a website, but if you're one of the few who doesn't, you need to make this a priority! If you don't have time, NO PROBLEM. If you don't have money, NO PROBLEM. Call our affiliates www.therapysites.com and you can get it done with their ready-made templates (see their info below)! If you tell them I sent you, you'll get your first month FREE! Even if you already have a website, you may want to check out Therapy Sites because they will host your website for you, make it look VERY PROFESSIONAL, do your SEO (search engine optimization) for you, and make it super easy to edit whenever you want.

          If you DO already have a website, now is the time to update it! Remember, the goal of promoting the psychotherapy or coaching practice is to get people to "KNOW-LIKE-TRUST" you. Your website is an excellent way to get this accomplished. It helps the visitor to get a feeling about you, feel like they know you, and start creating a trusting relationship. It promotes the joining and connection process, so by the time they become a paying client, they will already be "sold" on you, and are more likely to partner with you and remain in treatment until their goals are achieved.
          Here are some basic tips to create and maintain a compelling website:
1. USE A COMPELLING HEADLINE WITH A BENEFIT AND USP ON HOMEPAGE:
       Often people will look at a website for only a fraction of a second before they click elsewhere. To keep them on your site be sure you have a compelling headline with a benefit. Some ideas are: "Don't Get a Divorce Until You've Read This! 10 Tips for Saving Your Marriage," "Avoid the Minefields of Step-Family Life and Create Peace in Your Blended Family," "I Help Couples Handle the Emotional Rollercoaster of Infertility and Create a Strategy for Success."
       What is a USP? A Unique Selling Proposition. A USP Differentiates you from all of your competitors. You need to let people know your specialties right up front. Don't be afraid to niche yourself! 
2. OFFER YOUR VISITORS A FREE E-MAIL NEWSLETTER:
       An e-mail newsletter is one of the least expensive, most cost effective ways to promote your practice. If you don't have time – NO PROBLEM. If you don't have money – NO PROBLEM. I write the newsletters for you and you can send them to your entire e-mail list for as little as $70 a month (see info below)! Doing it this way only takes about 10 minutes of your time every other month. I recommend that you place a box on your website that gives the visitor the choice to subscribe to your free newsletter. Check out my website and you will see how I do it on my home page. (This is how you got this newsletter!) I also offer them an opportunity to view a sample newsletter to see if they will like it (and of course, they do!). Also, I give them a FREE Report as soon as they sign up. So as soon as they click on "subscribe" they get a FREE report sent to their e-mail that has a huge value to them. This is an extra incentive to get them to sign up for the newsletter and it also shows them that I will be delivering value to them. It also helps me connect with my visitors, which is my main goal. 
3. OFFER YOUR VISITORS A FREE REPORT AND/OR YOUR ARTICLES:
       A free report with a compelling headline is very difficult to resist. You should have a free report for each of your specialties. If you say you do EMDR, you need to offer a free report or article titled something like, "How EMDR Helps Control Anxiety." If you say you specialize in couples or marital therapy, you need to offer an article, report, or "marriage check-up." Titles that include words like "secrets" or "mistakes" in the title get more attention. Your articles and free reports can be written by you or someone else (you can get articles that give permission to be copied), but as long as it comes from YOU, your reader will be connecting and joining with YOU while they are reading your article.
4. PUT YOUR CONTACT INFORMATION ON EVERY PAGE :
       At the bottom of every page, put your e-mail address, name, address, phone number, and your OFFER (more on that later). Make sure your phone number is in large, bold font, and make sure your OFFER is always next to your contact info. To get your OFFER, they need to call you or e-mail you. Don't make it difficult for people to do business with you!
5. START EVERY PAGE WITH A DRAMATIC HEADLINE AND SUB-HEADLINE:
       Start every page with a dramatic headline and use sub-headlines or bullet points. Put benefits in headlines. If people don't see a headline, they aren't likely to read your page because they will have to work too hard to find out what it's about. Remember, don't make promises and don't give guarantees.
6. USE COMPELLING COPY:
       Here's where you may need some help. You need to get visitors to read, read, and keep on reading! The only way to do this is to write in a way that will compel them to continue reading. This is especially important for your Online Referral Directories, because you are usually competing with at least a dozen other therapists/coaches in your zip code area. You need YOUR copy to be so compelling that they will click on it, keep reading, and call you for your OFFER!
       Most coaches/therapists are not professional copywriters, so relying on their own writing ability (while it may be a great literary work) will usually not get their website read. Web designers and web hosts are NOT professional copywriters, and will probably NOT be able to write anything that will help you. Professional copywriters typically charge a minimum of $2,500 for website copy, but you can find a marketing consultant (such as myself) who will help you for much less. My fees are $50 per quarter hour. It would probably take me a quarter hour to review your website, and another quarter hour to make some immediate, powerful suggestions for editing. For a small fee, it's WELL WORTH IT!
7. PUT YOUR PHOTO ON EVERY PAGE:
       Your photo is what will get the reader to start to KNOW-LIKE-TRUST you. Even if you think you're not photogenic, put your photos up! Advertising research shows that people's eye always goes to the photo, and they always read the caption under the photo. Put your mission statement or tag line under your photos. Use the caption under your photos to get people to call you today. Okay, so you don't think you have any good photos? You can have someone take some pictures of you with a digital camera, easily upload them onto your computer, and they are very easy to upload onto your website from there. You can also take any photos you have that you like and have someone who has "Photo Shop" or any type of photo editing software edit them for you. They can cut, crop and touch up. It doesn't take a lot of time and has a HUGE impact.
8. NARROW YOUR NICHE:
       When you're dealing with the entire world, you need to narrow your niche. This is NOT the time to be a "generalist." You are a "specialist." People are only shopping online if they need something very specific, and you will only get found on searches if you offer something very specific. You should have two or three niches and let people know what they are right away on your website.
9. GIVE VISITORS A REASON TO CALL NOW:
       Your goal is to get people to call and make an appointment with you. You need to give your visitors a reason to call NOW. People have a tendency to procrastinate unless there's a good reason not to. If you tell them you are offering a free book, article, report, audio CD, etc. if they respond within a specific period of time, they are much more likely to do so. You must give them a time limit. Ideas for your OFFER are: free 30 minute initial phone consult, ½ price initial assessment session, 80 minute initial assessment for the price of 50 minutes, a free workbook, pamphlet, book or CD at their initial session. Change your offer periodically.
10. UPDATE YOUR WEBSITE MONTHLY:
       You need to update your website at least once a month. Mark it on your calendar – make an appointment with yourself – it will only take an hour a month if you keep up with it. Your website is one of your most prominent promotional strategies and one you share with the entire world. When anything changes in your practice you need to update it. Update your photos, or add new ones – you can't have too many photos! 
"My first six years in the business were hopeless. There are a lot of times when you sit and you say, 'Why am I doing this? I'll never make it. It's just not going to happen. I should go out and get a real job and try to survive.'" --George Lucas
"A smooth sea never made a skilled mariner." --Anonymous Mariner 
Sign up for Dr. Lyn's FREE monthly E-Newsletter HERE